Chemical Process Pump for Florida, Georgia, Arkansas, New Hampshire, Tennessee & Throughout the US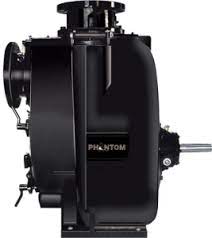 Phantom Pumps is a chemical process pump manufacturer with a team of application engineers on staff and a global network of local distributors with the expertise and knowledge to help processors select the best chemical process pump for their specific applications. Phantom Pumps manufactures a line of exceptional high and low pressure ANSI centrifugal pumps that are compatible and interchangeable with many higher-priced pumps on the market today. All self-priming pumps in the Phantom Pumps line meet and exceed ANSI and other industry standards. Our strict quality control measures include assembling, testing and packaging all pump equipment in the United States, and we always back our pumps with one-year warranties.
Selecting the right chemical processing pump is essential to every successful chemical processing operation. Our engineers make pump recommendations only after careful consideration of your unique processing specifications and factors such as the following and more:
Previously Used Pump Brand
Type of Fluid Being Processed
Maximum Solid Content and Make-Up
Location of Pump
Additional Equipment Used in the Processing Operation
Pump Operating Hours
Phantom Pumps' selection of centrifugal pumps that are used in chemical processing include models that are also often used as cost-effective replacement pumps at facilities using compatible brand name pump equipment. Our PH Series high pressure and PL Series low pressure centrifugal pumps and replacement parts are interchangeable with many U Series and T Series Gorman–Rupp pumps, HP and LP Series ESCO Pumps, I Series and S Series All Prime Pumps, and AH Series Warman pumps.
Local Phantom Pumps Authorized Distributors provide our clients in Florida, Georgia, Arkansas, New Hampshire, Tennessee and elsewhere throughout the US with everything from cross-reference, installation and start-up assistance to application expertise and after sale support. Our distributors are a local Phantom Pumps resource carrying a complete inventory of our pumps and pump parts. Most distributors are available 24/7 to help keep processes running smoothly and efficiently. Contact us today for pump selection assistance or to request a free chemical process pump quote.