Centrifugal Pumps in Texas, South Carolina, North Carolina, Michigan, New Mexico & Nearby Regions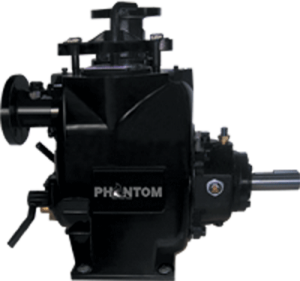 Centrifugal pumps are among the simplest and most efficient fluid-processing pumps available. A centrifugal pump uses the power of rotational torque to move material at a steady, smooth rate. It is a highly-efficient tool with many years of proven success at job sites across the United States. Yet, even the best centrifugal pump needs timely maintenance and occasional repairs. Sometimes, parts can be scarce. Phantom Pumps specializes in producing high-quality parts that are compatible and interchangeable with OEM parts. We make parts that often exceed the original manufacturer's own standards for some of the top brands, including Viking Pump, Warren Rupp, Corken, and Hayward Gordon. Our outstanding parts for centrifugal pumps will perform at least as well as the OEM parts – and usually better.
Fast Installation and Maintenance
Phantom Pumps has a team of highly experienced engineers who can install, maintain, and repair high and low pressure centrifugal pumps and other pump types. We typically use a skid-mounted installation to place prepackaged components at your worksite. The pre-assembly ensures that small problems are handled before arriving at the job site and installation moves swiftly. Once installed, we inspect and test the systems to ensure there are no issues. That enables a fast install and gets your operation running at maximum efficiency as quickly as possible.
Around-the-Clock Service
If you have any issues with centrifugal pumps or other equipment, our highly-experienced team of engineers and technicians are available at all hours. No matter the time of day or night, we provide emergency centrifugal pump repairs to limit any downtime and help keep you productive. We even are available on holidays. Phantom Pumps has a well-deserved reputation for helping our clients during their darkest hours.
Get a Free Estimate
If you need parts or an entire centrifugal pumps package for your industrial needs, Phantom Pumps has solutions available. Our team of experts can visit your work site, assess your needs, and provide the best solutions. Please contact us to schedule a visit to see how our solutions can help your facility in Texas, South Carolina, North Carolina, Michigan, New Mexico, and nearby regions become more productive.