Centrifugal Pumps for Arkansas, Maine, Michigan, Mississippi, New Hampshire & Throughout the US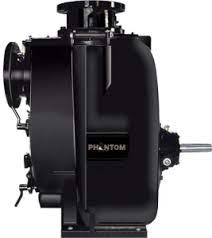 Chemical processing organizations around the world are saving both time and money on pump related costs by utilizing the high-quality, cost-effective industrial centrifugal pumps from Phantom Pumps. We manufacture ANSI centrifugal pumps that meet and exceed the highest industry standards. For quality assurance, every chemical process pump and other industrial pump we manufacture is always assembled, tested and packaged in the United States.
At Phantom Pumps, all of the products in our line are self-priming and submersible. Our horizontal self-priming pumps offer time and cost saving benefits such as the following and more:
Less installation time required
Manual priming not required after initial prime
Horizontal design requires less headroom
No vacuums, ejector pumps or foot valves to replace or repair
Phantom Pumps chemical process pump models are money-saving alternatives to higher-priced name brand chemical process pumps. We design and manufacture all of our centrifugal pumps and other industrial pumps as compatible and interchangeable replacement parts for industrial processing pumps from Gorman-Rupp, Warman, ESCO Pumps and other leading pump manufacturers. Phantom Pumps PL Series low pressure pumps are compatible with many Gorman-Rupp T Series pumps, which are used in chemical processing, waste water treatment and other industrial applications. In addition, our slurry pumps are interchangeable with Warman AH Series pumps. Phantom Pumps slurry pumps have patented designs that reduce slurry pumping operational costs by achieving efficiency gains up to 7% and component wear life that is up to 700% longer than many leading brands.
Service technicians at processing facilities in Arkansas, Maine, Michigan, Mississippi, New Hampshire and other states throughout the US are keeping service department costs down by substituting compatible Phantom Pumps replacement parts for brand name parts when repairing pumps or performing scheduled maintenance on centrifugal pumps. The friendly and knowledgeable parts specialists in our Parts Department and at our local Authorized Distributors are always happy to provide cross-reference assistance on pump equipment and/or replacement parts. Contact a pump expert at Phantom Pumps today for pump data and technical information, selection reports and free estimates on our centrifugal pumps and parts.