Centrifugal Pump Parts in Virginia, Tennessee, Ohio, Colorado, Michigan & Neighboring Areas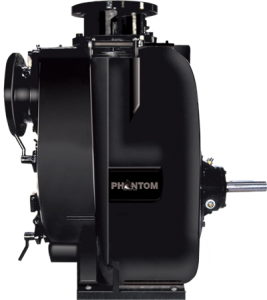 Industrial-level fluid processing is done best with centrifugal pump parts that exceed OEM specifications. Many industrial pump dealers, though, depend on parts supplied only by original manufacturers. That requires long waits while parts make their way through distribution channels. The best pump parts often are made by aftermarket suppliers, like Phantom Pumps in Bartow, FL. We are a proprietary maker of pump parts that are compatible with high-priced brands in the industry. Our parts typically exceed OEM specifications and often cost less, while being readily available.
Compatible Aftermarket Parts
Centrifugal pump parts are not all alike. Propriety makers, like Phantom Pumps, can design and build parts that exceed OEM quality. We have a full selection of outstanding parts that work with the best brands in the business, including Warren Rupp, Corken, Hayward Gordon, and many other top brands.
Our long list of compatible parts includes:
Motors and Drives
Gearboxes
Strainers
Valves
As one of the area's best industrial pump dealers, Phantom Pumps prides itself on producing exceptional equipment. Our team of professionals can design and install a custom fluid-processing system for your job site. We can also provide the best aftermarket parts support and service to ensure your job site stays running and productive. Our professionals are available to help no matter the time of day or night. We even show up on major holidays to ensure our clients get the best possible service.
Schedule a Free Visit
Phantom Pumps has a long history of providing exceptional service in the southeastern U.S. and beyond. Our centrifugal pump parts exceed OEM manufacturer specifications. We also have a well-trained and highly experienced team of engineers available to assess any situation and devise the best high pressure or low pressure pump solutions for any problems you might encounter. Fluid-processing requires constant movement, and that only happens when you have the best parts and support in place. Please feel free to contact us for a free consultation at your facility in Virginia, Tennessee, Ohio, Colorado, Michigan, and neighboring areas and learn more about the solutions Phantom Pumps has for your industrial fluid-processing needs.