Centrifugal Pump in North Carolina, Ohio, Tennessee, Texas & Beyond
A centrifugal pump utilizes rotational velocity to move liquids and consists of an impeller, a casing, and a mechanical components assembly. The impeller rotates and brings speed to the liquid, while the casing uses that same velocity to create pressure and flow. The mechanical assembly helps keep the impeller in motion and allows the machine to work.
At Phantom Pumps, we can help you find the centrifugal pump that will work best for you and your application. Whether you are looking for drainage pumps, oil pumps, water pumps, or have any other centrifugal pump needs, our team of pump experts and engineers can help.
DPump, High-Pressure, Low-Pressure & Centrifugal Pump Equipment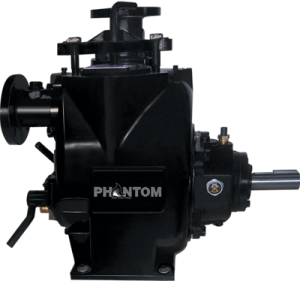 At Phantom Pumps, we manufacturer top-quality equipment for industrial facilities and operations worldwide. Our top-rated parts and equipment are manufactured by us and assembled right here in the USA. Because we make our own parts and equipment, we can have better oversight and quality control standards than other manufacturers.
Pumps, parts, and other equipment from Phantom Pumps are designed to be compatible and interchangeable with other pump systems. That means you can easily trade out an old, broken pump or replacement part with Phantom branded equipment – at often less cost than you would pay for other name-brand pump equipment. Our equipment can be used to replace your name brand drainage pumps, centrifugal pumps, and more, and we can quickly ship parts and equipment to anywhere in the country.
Our pump lines include:
For assistance selecting the right product or products for your organization, view our cross-reference guide or speak to any of our customer service personnel. They are product-knowledge experts and will be happy to help you determine which pump or parts are right for you.
If you are located in Michigan, North Carolina, Ohio, Tennessee, Texas, or beyond and are looking for a centrifugal pump, drainage pumps, or have any other industrial pump equipment needs, contact us today for more information or to request quotes. We look forward to serving you!