Centrifugal Pump in Colorado, Michigan, New Mexico, North Carolina, Ohio & Nearby States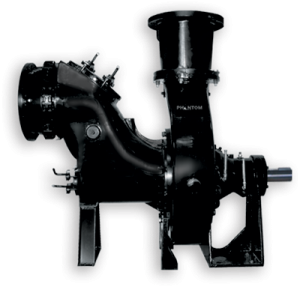 The centrifugal pump is the workhorse of the industrial fluid-processing world. It is a relatively simple design that uses rotational energy to move material at industrial sites. The best industrial pump dealer has a good supply of OEM and aftermarket parts and support for your centrifugal pump system. Phantom Pumps in Bartow, FL, is renowned for its proprietary parts that often exceed those provided by even the best brands in the fluid-processing industry. Phantom Pumps is a family-owned business with a long history of success, making aftermarket parts that exceed OEM specifications.
Multitude of Solutions
Whether your job site uses the popular centrifugal pump or another system by one of the industry's leaders, sooner or later, problems will arise. Those problems come from worn parts and other components that eventually break down. Phantom Pumps has a team of highly experienced engineers and technicians who can handle virtually any pumping problem and provide the best possible solution.
We offer a wide range of professional services, including:
Pump installation
Maintenance and repair services
Parts selection and cross-referencing help
If your industrial centrifugal pump or other gear is acting up, we are the industrial pump dealer with the high pressure and low pressure pump solutions on hand to make it right.
All Access at All Times
Industrial-level problems happen at very inconvenient times. That is why we are available at any time of the day or night to provide timely maintenance and emergency repairs as needed. We work overnight and even on holidays to ensure our clients benefit from the best parts and service available. We also provide typically skid-mounted installation of complete systems when needed so that any downtime is kept at a minimum. That helps to keep you more productive and profitable.
Schedule a Free Consultation
Whether you have issues with your centrifugal pump or other equipment, we can help. Phantom Pumps has a team of friendly and knowledgeable engineers available to assess any situation and create viable, cost-effective solutions. Please feel free to contact us and learn more about all that Phantom Pumps has to offer in Colorado, Michigan, New Mexico, North Carolina, Ohio, and nearby states.