A Centrifugal Pump Manufacturer You Can Count on – Phantom Pumps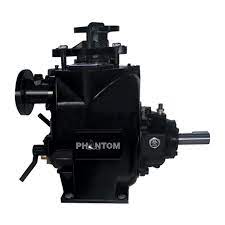 Phantom Pumps is a centrifugal pump manufacturer that provides reliable, cost-effective solutions to your pumping problems. We have a wide selection of self-priming centrifugal pumps that eliminate the need for foot valves, ejector pumps, vacuum priming pumps, and other similar equipment. We have low-pressure pumps available in sizes ranging from 2-12″ and high-pressure pumps available in 3″, 4″, and 6″.
With so many choices available in our selection, we understand the difficulty associated with finding the exact pump for your specific needs. Luckily, our team of application engineers is standing by, ready to help you find a pump that is perfectly suited for your application. Additionally, our centrifugal pumps are all backed by a one-year warranty, so our customers always know that their investment is protected.
In addition to centrifugal pumps, some of other pump products we offer include:
Irrigation pumps
Shallow well pumps
Animal waste pumps
Poultry pumps
Dewatering pumps
Trash pumps
Pulp and paper mill pumps
And many more
If you would like additional information about why we're the centrifugal pump manufacturer you can trust, please call or e-mail Phantom Pumps today.