Centrifugal Pump for Georgia, Louisiana, Ohio, North Carolina, South Carolina & Beyond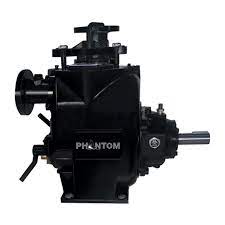 Phantom Pumps is the centrifugal pump manufacturer recognized for the cost-effective pump solutions they provide to organizations in the fluid processing industry. Our pump line includes self-priming, low-pressure pumps, high pressure pumps, Dpumps and slurry pumps.
The quality centrifugal pump products available from Phantom Pumps are used in countless applications worldwide including the following industries and more:
Flood control and dewatering
Chemical processing
Mining
Waste water treatment
Agriculture and irrigation
Food and beverage processing
Phantom Pumps centrifugal pump products are compatible and interchangeable with more costly pump equipment from manufacturers such as Gorman-Rupp Pumps, ESCO Pumps, All Prime Pumps and others. Municipalities and fluid processors can reduce pump related costs by replacing current pump equipment and/or substituting Phantom Pumps replacement parts for manufacturer parts on in-house pump repair and maintenance services.
For those in need of Dpumps, Phantom has you covered. Our Dpumps are easy to maintain and install. Features of our Dpumps include micrometer impeller adjustments, flow-modifier seal chambers and back pull-out designs for simple rotating element removal. Our PL Series line of low pressure pumps includes seven models, while the PH Series line of high pressure pumps includes three models, and our Slurry Pumps have patented designs that have been proven to achieve higher efficiency gains and longer component life than other leading pump brands.
You can rest assured that pump equipment from Phantom Pumps meets the highest ANSI standards to ensure processing accuracy and exceptional performance. All of our centrifugal, Dpump and other pump equipment is assembled and packaged in the United States and covered by a one-year warranty. Our pump specialists have the knowledge and expertise to assist customers in selecting the best centrifugal pump to meet the specifications requirements at processing facilities and operations in Georgia, Louisiana, Ohio, North Carolina, South Carolina and beyond. In addition, our Parts Department personnel can help cross-reference our pumps and replacement parts to other brands, so contact an associate today for more information on Dpumps or the other quality pumps from Phantom Pumps.