Centrifugal Pump for Florida, Dominican Republic & Surrounding Areas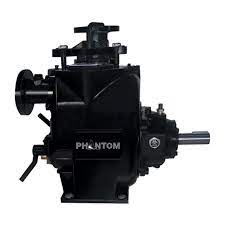 When a centrifugal pump is out of service and needs an industrial pump repair, service technicians are choosing to use replacement parts from Phantom Pumps. A pump repair is time-consuming and costly. Phantom Pumps centrifugal pump parts are a low-cost alternative to the replacement parts from leading pump brands such as Gorman-Rupp, Esco and All Prime. Because parts from Phantom Pumps are interchangeable with these other pumps, they are the perfect choice for repair and maintenance service providers.
When an industrial pump repair can't fix a centrifugal pump, professionals often replace them with Phantom Pumps because they are less expensive yet as reliable and well-constructed as leading brands. This is an option for a vast array of industries, including:
Agricultural
Municipal
Construction
Recycling
Water treatment
Mining
Our pump line includes low pressure pumps, high pressure pumps, slurry pumps and our DPUMP brand of pumps. The Phantom Pumps PH-4 pump is a high pressure pump. As a self priming pump, it is easy to install and very little maintenance is required, making it one of the most cost-effective pumps. The PH-4 has an impeller diameter of 12-1/2 inches and can handle solids up to 1-1/4 inch. The RPM range is from 850 to 1950 depending on the size of the head.
Phantom Pumps are available through our strategically located network of authorized distributors. They carry a complete centrifugal pump inventory, along with our other pumps and replacement parts, and can usually provide availability of products 24/7. As experts in the field, they will offer advice on selecting the best pumping solution for your application and can assist in the installation and start-up of any of our pumps. Distributors can also be counted on for providing excellent service and support, after the sale. Serving businesses in Florida, the Dominican Republic or surrounding areas, contact us today to find your nearest distributor.