Centrifugal Irrigation Pumps in Florida, Georgia, Louisiana, South Carolina, North Carolina & Beyond
If you are looking for centrifugal irrigation pumps that feature durability and high performance, look no further than Phantom Pumps. Our centrifugal irrigation pump and other pump products are built to last and assembled right here in the USA.
For decades, Phantom Pumps has been providing top-quality products and superior service to processing professionals throughout the country and beyond, and our team can help you find the ideal products for your application.
The Phantom Pump Product Line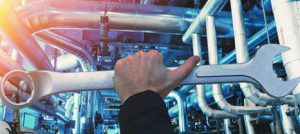 Whether you are looking for fertilizer pumps, centrifugal irrigation pumps, or PD pumps, we have you covered. We manufacture a broad range of pump products that can be used across a variety of industries and applications. Choose from:
All of our products are designed to be interchangeable with other name-brand pump equipment and can be used as part of a complete pump system. The best part? Our products are often more affordable, yet perform as well, if not better than pumps manufactured by other pump brands. View our cross-reference guide now to find the model that is right for you or contact our service team for personalized matching assistance.
We can quickly and efficiently ship products throughout the US, the Caribbean islands, and elsewhere throughout Central and Southern America, and we can provide installation assistance, as well as assist with service and repairs.
Value-Added Services
In addition to pump products, we also proudly manufacture interchangeable parts that can be used on your existing equipment. Need a part? We can help. Simply reach out to our parts department for more details.
If you need centrifugal irrigation pumps in Florida, Georgia, Louisiana, South Carolina, North Carolina, or beyond, contact Phantom Pumps today. We can help save you money on your processing equipment and repair costs. We are pump experts, and our team is ready to assist you!