Big Black Pumps in Florida, Georgia, Alabama, North Carolina, South Carolina & Other States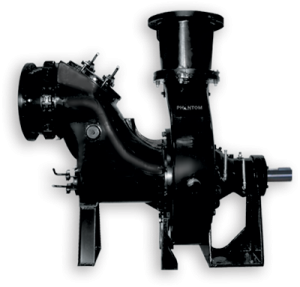 Fluid processing problems require sound, proven solutions. Big black pumps and other top brands are renowned for delivering excellent, consistent pump-processing power at industrial job sites across the nation. The Super T Pump brand and many different popular varieties have a long history of moving material under the harshest conditions with little to no unexpected downtime. Phantom Pumps in Bartow, FL, provides compatible pumps and parts to ensure your job site is as productive as possible. We have a long history and proven record of servicing top-level pump processing systems with compatible pumps and parts.
Get Custom Solutions
Phantom Pumps products work well with top brands, like Warren Rupp, Viking Pumps, Big Black Pumps and more. That makes it possible for our team of mechanical and chemical engineers to design the best high or low-pressure pump processing solution for your business. When it comes to solving fluid-processing problems, Phantom Pumps can help with:
Compatible pump solutions
Fast, skid-mounted installation
24-hour maintenance
Emergency repairs year-round
Whether you use a Super T Pump or one of the many other great brands available, we provide personalized, expert service. If something goes wrong in the middle of the night, we often have it taken care of before the morning crew arrives. Phantom Pumps offers around-the-clock service and solutions for virtually any problem.
Get a Free Consultation
When you need custom solutions for your fluid processing problems, we have the necessary expertise and experience to give you the best service possible. Our friendly and experienced staff can assess and produce the best solutions for your needs. Phantom Pumps offers compatible solutions to replace many tops brands, including Big Black Pumps equipment, in Florida, Georgia, Alabama, North Carolina, South Carolina, and other states. Please feel free to contact us to schedule a free consultation with our team of experienced mechanical and chemical engineers. We can visit your production site and suggest the best solutions and services.