Battery Sump Pump Products from Phantom Pumps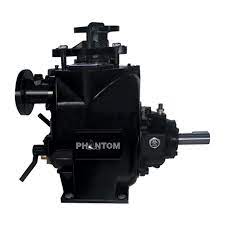 If you're searching for a battery sump pump, consider self-priming options from Phantom Pumps. Our sump pumps are expertly made right here in the USA to ensure they meet the highest industry standards, plus they're simple to assemble and easy to use. These pumps are also backed by a one-year warranty to ensure satisfaction and maximum performance and are fully interchangeable with most other reputable brands like Gorman-Rupp.
Other than battery powered sump pumps, Phantom Pumps also carries:
Shallow well pumps
Trash pumps
Sump pumps
Centrifugal pumps
Along with our selection of pumps, Phantom Pumps has a team of friendly and knowledgeable technicians who are ready to assist you every step of the way. We can help determine which pump would best suit your needs by discussing pressure requirements, desired size, metallurgies, and the percentage of solids present in the fluid you are pumping.
If you would like to learn more about our battery sump pump our other products, please call or e-mail us today. We have dealers located throughout the country and can usually ship our products within 2 days after ordering.