ANSI Pumps from Phantom Sales Group – Our D Pump Line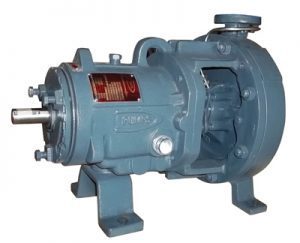 If you're searching for affordable and expertly crafted ANSI pumps, look no further than the selection at Phantom Sales Group. Our exclusive D Pump line is available for customers across the globe. These ANSI pumps are perfect for a wide range of industries, like pulp and paper mills, chemical processing, food processing plants, and other general services in manufacturing plants. We offer these pumps in a number of different horse powers, pressure settings, and flow rate ranges. Plus, our ANSI pump line can pump liquids with or without solids present, depending on the proper impeller type.
In addition to our selection of ANSI centrifugal pumps, we manufacture a wide variety of other products, such as:
Animal waste pumps
Paper mill pumps
Poultry pumps
Shallow well pumps
Standard centrifugal pumps
Irrigation pumps
Trash pumps
Sump pumps
Sprinkler pumps
And many more
Aside from our ANSI pumps, all of our pumps are self-priming, meaning they will automatically re-prime after you initially fill the pump casing. Self-priming pumps are an excellent option because they require very little maintenance in order to continue to perform at an extremely high level. In fact, we're so confident in the quality of our products, that we back them with a one year manufacturer's warranty.
For additional information about our selection of ANSI pumps, or any of our other available products, please call or e-mail Phantom Sales Group today.