ANSI Pumps For Processing Facilities Worldwide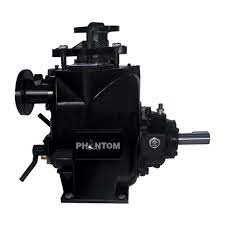 A lot of facilities rely on ANSI pumps. There's a standard of manufacturing that allows you to get parts easily and since they've been around a long time your maintenance crew is going to be familiar with working on them. The experts at Phantom Pumps can work with you to decide which process pumps are best for your setup and they will still be around when you need parts or an expansion in the future.
ANSI pumps are good for many process applications where an end suction pump is needed:
pulp and paper mills
food processing
water
refineries
chemical processing
You have multiple options in the ANSI pumps such as different pressure, flow rate, and horsepower ranges available in alloys or non-metals suited to your product. With the proper impeller, you can process liquids with or without solids as needed. The interchangeability of ANSI standards means your maintenance department can do their job and keep you up and running.
Your facility is unique, and the process pumps you use have to take that uniqueness into account. Contact us for a professional consultation with our application engineers. We have a wide network of dealers and can ship anywhere in the world. You can get the best ANSI pumps for your specific pumping needs along with the guarantee of product and service you can rely on.