ANSI Pumps for Florida, Georgia, Alabama, South Carolina, North Carolina & Throughout the US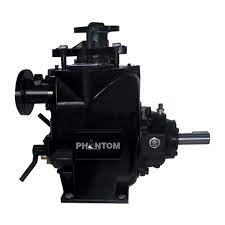 ANSI pumps are designed and manufactured to meet the specific standards set by the American National Standards Institute (ANSI). ANSI irrigation pumps, chemical pumps and other industrial process pumps are typically single-stage, horizontal centrifugal pumps that meet ANSI B73.1 standards. Each manufacturer is required to produce ANSI pumps with identical interface and envelope dimensions.
The DPUMPs line of ANSI pumps from Phantom Pumps meet ANSI standards and are unmatched in both reliability and performance. DPUMPs are easy to install and maintain. Irrigation pumps and other ANSI centrifugal pumps in the line feature micrometer impeller adjustments, highly efficient reverse vane impellers and a back pull-out design. DPUMPs model options include the following and more:
High and low pressure models
Various flow rates
RPM ranges from 650 to 2900
Solids handling
Trailer of skid mounted portable models
Construction options such as Cast Iron, ductile iron, 316SS and CD4 materials
Phantom Pumps is an industrial pump manufacturer that assembles, tests and packages all ANSI pumps in the United States. By doing so, we are able to ensure that both ANSI standards and our own strict quality control measures are always met. Our mining pumps, irrigations pumps, sewage pumps and other industrial pumps are compatible and interchangeable with many models from the industry's leading manufacturers such as Gorman-Rupp, Durco, All Prime and ESCO Pumps. Industrial processors throughout the country are lowering pump related costs at their facilities by replacing broken and worn-out name brand equipment with our cost-effective, superior Phantom Pumps products. Further cost reductions are usually realized when in-house service departments substitute Phantom Pumps replacement parts for genuine manufacturer parts during pump repairs and maintenance services.
We have a global network of Phantom Pumps Authorized Dealers that provide unparalleled service and support to processing professionals with facilities and/or operations in Florida, Georgia, Alabama, South Carolina, North Carolina or other states throughout the US. Our dealers stock our replacement parts and ANSI pumps locally, and they offer installation and startup assistance of irrigation pumps and other pump equipment. Most dealers are available 24/7 to provide critical process support. Contact us today to learn more about our industrial pumps and services.