ANSI Pump for Ohio, Virginia, Texas, Tennessee, Michigan & Neighboring States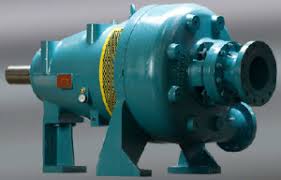 Fluid processing organizations in the US are replacing their current pumps from leading manufacturers with cost-effective, compatible and interchangeable ANSI pump models from Phantom Pumps. We're a manufacturer of ANSI pump equipment and other products that is committed to helping organizations save money on processing equipment and service related costs with our exceptional self-priming pumps and replacement parts.
Our DPump brand line at Phantom Pumps includes high and low pressure ANSI engine driven pump models that meet and exceed the highest industry standards. Materials of construction options for an ANSI pump and its components include 316SS, Cast Iron and Ductile Iron, CD4MCU, and more. All of our pumps are always covered by a one year warranty and also assembled, tested and packaged in the United States to ensure our strict quality control standards are met. Phantom Pumps ANSI engine driven pump equipment is in use daily for industrial processing applications such as the following and more:
Municipal and Construction Site Dewatering
Agricultural Irrigation and Fertilizing
Sewage and Waste Water Treatment
Strip Mining and Excavation
Chemical Processing
Installation, operation and maintenance of a Phantom Pumps self-priming ANSI pump is easy with its unique design features and benefits such as 20 second on-site impeller clearance to rear cover setting, micrometer impeller adjustments, back pull out design and more.
Organizations substituting Phantom Pumps DPump equipment at their facilities for existing equipment manufactured by Gorman-Rupp, Durco, ESCO Pumps and other leading pump manufacturers often increase operation productivity while lowering pump related costs. Phantom Pumps PL Series low pressure pumps are interchangeable with many Gorman-Rupp T Series and 112D Series models, ESCO Pumps LP Series models, and All-Prime S Series pumps.
Phantom Pumps has engineers on staff to help processors in Ohio, Virginia, Texas, Tennessee, Michigan and neighboring states select the ANSI pump that best matches their processing specifications and requirements. We also have parts specialists on hand to cross-reference our compatible, lower cost pumps to higher priced models on the market. In addition, we have a global network of distributors who provide local parts along with equipment inventory, installation, start-up assistance, and more. Contact us today to request equipment quotes.