ANSI Pump for Those in New Mexico, Texas, West Virginia, Colorado, Virginia & Other US States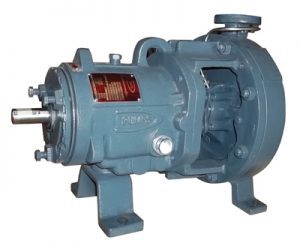 If your fluid processing facility is in need of a new, high-quality pump, you should consider an ANSI pump from Phantom Pumps. Our pump models are sturdy and reliable, and they provide many benefits. ANSI pump models offer single-stage operation that uses centrifugal force to move fluid through your facility. Our ANSI pumps are available in a variety of dimensions and stay true to industry standard sizes. Facilities across many industries use ANSI pump models, including water processing plants, chemical manufacturing facilities, paper mills and ethanol production facilities. Since our pumps are manufactured to industry standards, it is easy to substitute our pump products with compatible, more expensive manufacturer brands such as Gordon Rump, Warren, Viking and other manufacturers.
At Phantom Pumps, we take the production of these big black pump models very seriously. Each aspect of our high pressure and low pressure pump models is carefully inspected to minimize potential issues. Our technicians check the impeller, wear plate, cover plate, bearing housing, seal plate, impeller shaft, seal sleeve, flanges, and O-rings of all of our American-assembled big black pump models.
Each of our pump parts uses the most durable metal, including titanium carbide and tungsten carbide. These metals resist wear-and-tear damage for years and provide you with the best possible operation and efficiency for your pumps. When you turn to Phantom Pumps for your processing equipment, you will receive an ANSI pump that won't need repairs or replacement for years and is a fraction of the cost of other manufacturers' pumps.
Phantom Pumps provides many other products that can meet your industrial production needs. Our additional pump products include:
Gearboxes
Sump Pumps
Drives
Motors
Strainers
Shafts
Valves
and Other Fluid Processing Equipment!
Beyond product selection assistance, Phantom Pumps also provides many services to suit your production needs. Our team of engineers can design custom, skid-mounted, turnkey pump packages that can be drop shipped to your facility. Our team can also advise you on pump installation, maintenance and repair for all the pumps in your facilities.
Whether your facilities are in New Mexico, Texas, West Virginia, Colorado, Virginia or other US states, you can outfit your operations with the best ANSI pump by turning to Phantom Pumps. Contact us today to speak with specialists who will work with you to find the pump parts that you need for your facility.