ANSI Pump Manufactures For Industrial Chemical Process Applications Worldwide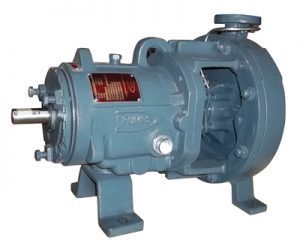 With a full lineup of industrial pumps, Phantom Sales Group offers governments and private companies affordable and reliable solutions.  Throughout the world, municipalities and businesses that need an industrial-grade pump turn to Phantom products, including the self priming Phantom Pump and the ANSI DPump.  Both the Phantom Pump, which is identical to Gorman Rupp and the DPump, which is an ANSI pump meant to replace the Durco Pump, are dependable and cost efficient solutions.
Phantom's centrifugal ANSI pumps are used in a variety of industries, including:
  Manufacturing
  Petroleum
  Wastewater Processing
  Citrus Processing
  Other Agriculture
Because these pumps are compatible with many other products on the market, they are excellent replacements for damaged pumps.  The DPump is built to the same specifications that ANSI pump manufacturers use, so it can do everything the Durco Pump is intended to do. Many municipalities and businesses decide to install Phantom pumps, because they require little upkeep to keep your facility generating the maximum revenue at all times.
We are proud to be one of the worlds leading ANSI pump manufacturers. Contact Phantom to learn more about our low maintenance and affordable pumps.