ANSI Pump Manufacturers Serving Florida, Georgia, Louisiana, South Carolina, North Carolina & Beyond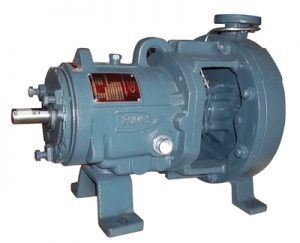 There are many ANSI pump manufacturers, but none will offer the service and support you will find at Phantom Pumps. Our pump products are built to last, and we provide our customers with unmatched customer service and superior support before, during, and after the sale.
One of the Leading ANSI Pump Manufacturers
There are many reasons why more and more industrial operators are choosing Phantom Pumps for all of their ANSI pump product needs.
Top-Quality Products – Our products are durable and manufactured to meet and exceed customer expectations. Our customers find our products perform as well and, in many cases, better than pumps manufactured by other brand names.
Lower Price Points – Whether you need an ANSI pump, a fertilizer pump, or have any other pump needs, you can save money by opting for Phantom Pumps products. Our products are often more affordable than other manufacturers' products – while never sacrificing quality or performance.
Interchangeable Pumps – Our high-pressure, low-pressure, and D-pump products are interchangeable in systems that are using other manufacturer products. That means if one of your Viking pumps malfunctions, you can replace it with a comparable, more cost-effective Phantom Pumps model.
Exceptional Service – Our team takes pride in helping our customers find the products they need quickly and efficiently. They will help you use our cross-reference guide to find the fertilizer pump, ANSI pump, or other pump product that is ideal for your application. We can also package and skid-mount products for secure shipment and can offer repairs and service for client-owned equipment.
Expert Leadership Team – The Phantom Pumps leadership team is comprised of industry experts who have been working with pumps and processing equipment their entire lives. They know what processing professionals need, and they deliver.
If you are looking for ANSI pump manufacturers that can ship products to Florida, Georgia, Louisiana, South Carolina, North Carolina, and beyond, turn to the experts at Phantom Pumps today. Contact us now for more information, to request quotes, or to place an order