ANSI Pump Equipment from Phantom Pumps Available Now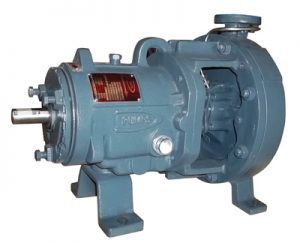 The DPump line of equipment from Phantom Pumps is the premier choice for those seeking an ANSI pump that can withstand the harshest conditions. At Phantom Pumps, we take great pride in our engineering and manufacturing expertise and leverage our experience to design and develop the best performing industrial pumps available. Our DPump ANSI pump equipment has been built smart and is interchangeable and compatible with pump equipment and system components from other brands. For more information about our industrial pump equipment, speak to our experts today.
Call now to speak to our team about your application and operation. We can help!
An ANSI Pump for Any Job
At Phantom Pumps, you can find an ANSI pump for any job site, facility, or application in our DPump line of products. They are ANSI centrifugal pumps that meet or exceed every ANSI standard and are easy to install and maintain. Phantom Pumps' equipment provides unmatched performance and reliability and can stand up to harsh, demanding conditions. The DPumps line of industrial pumps feature:
Decreased MTBF with High Efficient Reverse Vane Impellers
Reduced Maintenance Time with Increased Accuracy & Micrometer Impeller Adjustments
Elimination or Decrease in Flush Lines Due to Flow-Modifier Seal Chambers
Secondary Sealing with Critical Surfaces Ground to 0.4 Micron
Removal of Rotating Element with Minimal Disruption
Our DPump brand of equipment is available in low flow high head, self-priming and vortex impeller designs, so there is sure to be a model that's ideal for your job site or facility.
Phantom Pumps has thousands of satisfied customers in Florida, Georgia, Louisiana, South Carolina, North Carolina, and other regions in the USA and Caribbean. If you are looking for ANSI pump equipment or have any other industrial processing equipment needs, contact the experts at Phantom Pumps today.