ANSI Pump for Those in Florida, Georgia, Ohio, Caribbean & Worldwide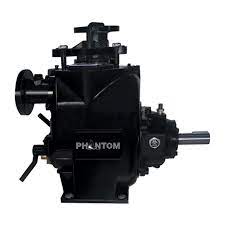 An ANSI pump meets the dimensional standards set by the American National Standards Institute. Phantom Pumps is the supplier of choice for those in North Carolina, South Carolina and surrounding regions who want a more affordable alternative to a high cost ANSI pump from leading pump manufacturers. Phantom Pumps manufactures high quality pumps including ANSI pumps, sump pumps, centrifugal pumps and more. Every pump in the Phantom Pumps line is manufactured to industry standards and includes a one-year warranty.
Phantom Pumps offers many resources including our team of application engineers to help our customers select the correct ANSI pump or other pumping product for their needs.  Phantom Pump Data Sheets are another valuable resource, and they include the following information:
Materials of construction
Flow maps
Cross reference Sheet
Pump components
Pump dimensions and weight
RPM
Phantom Pumps offers a full line of sump pumps that are assembled, tested and packaged in the United States. All of these pumps are self-priming, simple to install and require little maintenance to keep them running efficiently. Used to prevent damage by eliminating water, our PL series features seven different low pressure pumps which can handle solids ranging from 1-3/4 inches to 3 inches and RPM ranges from 650 to 2900. Because Phantom Pumps are compatible and interchangeable with many leading brands, our parts can be used for repairs and maintenance on pumps such as Durco, Goulds, Flowserve and more.
Whether you are looking to the fill the need for a single ANSI pump in Ohio or beyond or many sump pumps for your worldwide locations in Florida, Georgia, the Caribbean and more, our network of authorized Phantom Pump distributors are able to fulfill your needs and provide you with the best pricing and service in the industry. Contact us today for questions on any of our Phantom Pumps equipment or to request a free quote.