ANSI Centrifugal Pumps for Customers Nationwide from Phantom Sales Group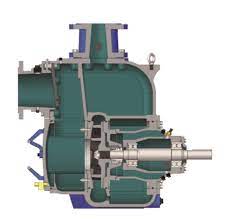 For ANSI centrifugal pumps that you can depend on, turn to the D Pump line from Phantom Sales Group. Our ANSI centrifugal pumps are ideal for a number of different industries, including pulp and paper mills, chemical processing, food processing, refineries, and many other general services in manufacturing plants of all varieties. The D Pump line is available in a wide array of non-metals and alloys for many corrosive services. Also, the D Pump comes in several different pressure, flow rate, and horse power ranges. So, you'll find ANSI pumps that perfectly suit your unique needs in our inventory.
At Phantom Sales Group, we offer many other pumps along with our D Pump line. Some of the other pumps we offer include:
Process pumps
Trash pumps
Chemical pumps
Shallow well pumps
Irrigation pumps
Sewage pumps
Animal waste pumps
Poultry pumps
Sprinkler pumps
And many more
With so many pumps available, we truly are your one-stop shop for all of your needs. Plus, we take the utmost pride in offering our products at extremely affordable prices, as we feel that our customers shouldn't have to break the bank in order to receive a top-quality pump.
To learn more about our selection of ANSI centrifugal pumps or any of our other available products, please call or e-mail Phantom Sales Group today. Our dealers are located throughout the Southeastern United States and we can ship our pumps anywhere in the world.