Animal Waste Pumps that Self Prime and are Extremely Cost Efficient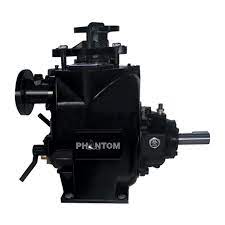 If you need pumps to handle animal waste, you can count on Phantom Pumps. Our state-of-the-art self priming pumps come in both high and low pressure settings and range in size from 2″ to 12″, so you're virtually certain to find a pump that can safely and efficiently dispose of animal waste. Plus, our pumps are fully interchangeable with pumps from many other respected manufacturers like Gorman Rupp and Goulds.
Our high-quality self primer pumps can be trusted for a number of other applications, which include:
Paper mills
Construction projects
Poultry farms
Clear liquid pumping
Industrial effluents treatment
Food processing plants
Fire departments
Wastewater treatment
And many more
If you aren't sure which of our pumps would be best for your specific needs, we're here to help. Our team of friendly and knowledgeable application engineers is ready to assist you in picking out the perfect priming pump. Once we analyze your conditions of service (COS) and figure out the amount of solids in the fluids you wish to pump, we'll get right to work.
For more information about our animal waste pumps or priming centrifugal pumps, please call or e-mail us today. We're proud to offer our top-of-the-line pumps to customers throughout the southeastern United States and across the globe.