Agriculture Pumps For Wastewater, Irrigation, Fertilizer & More From Phantom Pumps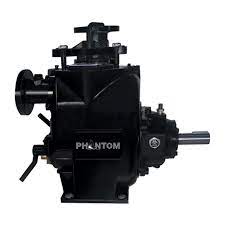 Farmers are the backbone of our country as they provide livestock and crops to feed millions of people. To grow crops and properly care for livestock, farmers need the right equipment to irrigate their fields, siphon away animal waste and for other agricultural purposes.
Agriculture Pumps For Your Needs From Phantom Pumps
Phantom Pumps is a leading company supplying agricultural pumps to farmers. With a full selection of self-priming pumps manufactured under their Gorman-Rupp line, Phantom Pumps has all the agriculture pumps, parts and other accessories for farmers as well as industrial pumps for factories.
Our pumps can be used for the following farming operations:
dewatering applications
irrigation
liquid fertilizer distribution
animal waste collection
waste pit agitation
basic utility applications
Here at Phantom Pumps, we strive to manufacture all the agriculture pumps and accessories you need for a variety of tasks. We have standard centrifugal and self-priming centrifugal pumps with either open or closed impellers specific to the application. With 16 different pump series to choose from, farmers will find the right agriculture pump that will fit into their needs. In addition, our experienced engineers will help you pick out the right equipment for the application to ensure your pumps work at the optimal level.
When you are in the need of agricultural pumps or industrial pumps, make your first call to Phantom Pumps. We manufacture the highest quality pumps for your particular needs. For more information about our self-priming pumps, or to find a distributor in your area, please contact Phantom Pumps today.