Abrasive Pump in Louisiana, Georgia, Florida, Ohio, the Caribbean & More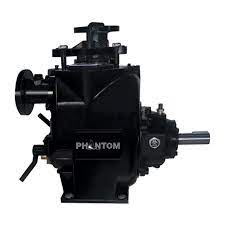 Do you need an abrasive pump or a high-pressure model for your business needs? If so, Phantom Pumps can help. Founded in 2004, Phantom is an industrial pump and mixing company that manufactures and repairs all kinds of pumps, including abrasive pump items, high pressure pump products and more. Check out the company's extensive lineup of centrifugal pumps, or ask about gear pumps capable of pumping asphalt, adhesives, pulp, petrochemicals and more. Phantom Pumps has the selection and expertise to deliver what you need.
Choosing an abrasive pump means deciding whether to go with a gear or centrifugal pump. Gear pumps are generally better for pumping higher-viscosity substances at higher pressures and temperatures, and they're effective with petrochemicals, paint, pulp, asphalt and more. However, some centrifugal pumps are completely capable of handling abrasive materials. If you want a high-pressure pump, then Phantom carries high-pressure models of irrigation pumps, sump pumps and self-priming pumps.
Phantom's huge selection of industrial pumps also includes:
Mining pumps
Trash pumps
Well pumps
Dewatering pumps
Industrial water pumps
All of Phantom's new pumps are protected by one-year warranties and quality-certified manufacturing processes. Also, Phantom-brand pumps are often cheaper than competing brands. The company also provides a huge selection of pump repair parts that are interchangeable with parts from Gorman-Rupp and numerous other big-name pump manufacturers. Purchases are fulfilled within a few days of ordering so your business doesn't skip a beat.
Phantom offers affordable pump solutions for manufacturers, agricultural companies, chemical mixing plants and others in Louisiana, Georgia, Florida, Ohio, the Caribbean and more. Whether you need a new abrasive pump, a high pressure pump or specific replacement parts, Phantom has the resources to get you covered. Contact Phantom Pumps for a free project request and to get more information about the company's large inventory.