Abrasive Pump for Arkansas, Michigan, New Hampshire, Texas, Virginia & Surrounding States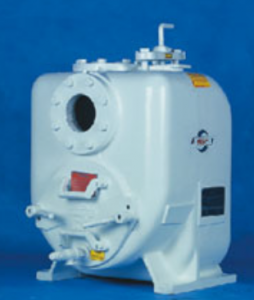 Chemical processing and other organizations are usually best served with a high quality abrasive pump if they handle fluids that contain substances known to be rough on industrial pump components. An abrasive variable speed pump is often specified for chemical processing and other applications because lowering pump speeds helps to reduce wear on the components. High pressure abrasive pump equipment manufactured by Phantom Pumps with variable speeds from 850 rpms to 2150 rpms are ideal for fluids with solid content ranging in size from 1-1/8" to  1-1/4". Phantom Pumps is the company that manufactures cost-effective centrifugal pumps to meet and exceed the highest industry standards.
Technical data and materials of construction on the abrasive pump models in the High Pressure Pump Line at Phantom Pumps include the following and more:
Self priming heads from 7' to 25'
Impeller diameters from 11" to 12-1/2"
Buna or Viton O-rings
A48CL30, ADI, 316SS or CD4MCU casings
Neoprene or Viton flap valves
316SS, Buna, Viton or Tungs/Titanium Carbide mechanical seals
Phantom Pumps variable speed pump products are compatible and interchangeable with many of the higher priced abrasive pump models from leading manufacturers in the industry such as Warman, Durco, Gorman-Rupp and ESCO Pumps. Processing organizations have found they can reduce their pump related costs by replacing the worn out and broken pumps at their existing facilities with lower cost, high pressure pumps from Phantom Pumps. Processing organizations can typically achieve lower start-up costs if they specify and install Phantom Pumps high and low pressure pumps at new their facilities.
In addition, processors in Arkansas, Michigan, New Hampshire, Texas, Virginia and the surrounding states can reduce their service related expenses when in-house service department technicians use Phantom Pumps replacement parts for abrasive pump repair and maintenance services on compatible brand name equipment. Our parts department specialists are always happy to help technicians find compatible parts by cross-referencing brand name parts to our exceptional quality compatible parts. Pumps in our lines are always covered by one year warranties. Contact a pump expert at Phantom Pumps today for more information about our exceptional quality pumps or to request quotes on any of our replacement parts.