Trash Pumps from Phantom Pumps Offer Value and Performance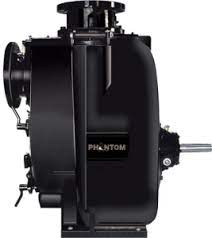 Trash pumps have to be there for you when you need them. There's nothing worse than buying a pump that disappoints you and delays your progress. Phantom pumps are available in a variety of sizes and types that you can use to pump water and solids quickly and efficiently.
We assemble and package all of our self-priming trash pumps in the US in order to improve and maintain our high performance standards. When you buy one of our signature black pumps with the Phantom name printed on it, we want you to know you're getting a reliable product at a great value.
Our engineers can help you find the right self-priming pump for your project. Whether you need low pressure, high pressure, or a specific metallurgy, we have the right pump for you:
3 high pressure pumps
7 low pressure pumps
Submersible water sump pumps
Pumps for industrial use, construction, wastewater, agriculture, mining, and more
Industrial sump pumps
To locate a Phantom Pumps distributor near you, click here or call 1-888-614-1232. We can help you determine which of our trash pumps you need for your application and assist with installation and startup for your new Phantom self-priming pump.