Centrifugal Pumps from Phantom Pumps – The PL-4 Self Primer Pump
The PL-4 Self Primer Pump is one of our most popular centrifugal pumps. This pump is an excellent choice for many different environments, including tankers, buried tanks, sumps, and many more. Available in both low and high pressure configurations, the PL-4 Self Primer Pump can also meet a wide variety of pressure and flow specifications.

Our PL-4 Self Primer Pump is suited for a number of applications, including:
Wastewater
Construction
Mining
Fire departments
Shallow wells
Above and below ground
Clean water
Industrial
And more
When learning about all of the uses and benefits of the PL-4, we invite you to look at our other expertly crafted centrifugal pumps. If you aren't sure exactly which pump best matches your specific needs, don't worry. We have a team of friendly and knowledgeable application engineers who can assist you in finding the perfect match. We'll use your conditions of service (COS) to determine the most effective and cost-efficient solution, whether it be a submersible sump pump, irrigatin pump, or something else.
For more information about the PL-4 or any of our other centrifugal pumps, please contact us today. We have distributors located throughout the Southeast and can ship our products anywhere worldwide.
PL-4 Self Primer Pump
Data Sheet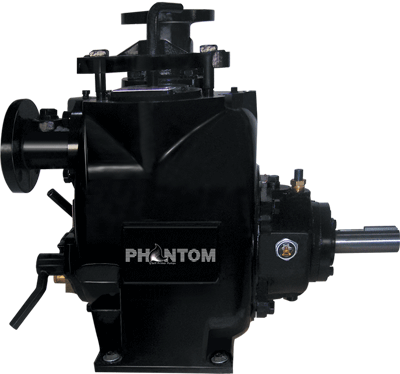 Pump Data
 Net Weight: 
600
 lbs
 Shipping Weight: 
655
 lbs
 Impeller Diameter: 9¾
"
 RPM range: 650 to 1950
 Max. Solids: 
3
 "
Self Priming Head
650 rpm: 5' – 750 rpm: 8'
850 rpm: 16' – 950 rpm: 19'
1050 rpm: 22' – 1150 rpm: 24'
1250 rpm: 25' – 1350 rpm: 25'
1450 rpm: 25' – 1550 rpm: 25'
1650 rpm: 25' – 1750 rpm: 25'
1850 rpm: 25' – 1950 rpm: 25'
Check NPSH before using this table

Download Data Sheet
List of all our Self Priming Pumps
 

Pump Data

 Net Weight: 

600

 lbs

 Shipping Weight: 

655

 lbs

 Impeller Diameter: 9¾

"

 RPM range: 650 to 1950

 Max. Solids: 

3

 "

Self Priming Head

650 rpm: 5' – 750 rpm: 8'
850 rpm: 16' – 950 rpm: 19'
1050 rpm: 22' – 1150 rpm: 24'
1250 rpm: 25' – 1350 rpm: 25'
1450 rpm: 25' – 1550 rpm: 25'
1650 rpm: 25' – 1750 rpm: 25'
1850 rpm: 25' – 1950 rpm: 25'
Check NPSH before using this table

Download Data Sheet

List of all our Self Priming Pumps

 

MATERIALS OF CONSTRUCTION

COMPONENT

STD

CI/316SS

CI/CD4MCU

CI/ADI

CI/HCI

ADI

316SS

CD4MCU

Casting

A48CL30

ADI

316SS

CD4MCU

Impeller

A60-40-18

316SS

CD4MCU

ADI

HCI

ADI

316SS

CD4MCU

Wear Plate

A48CL30

316SS

CD4MCU

ADI

HCI

ADI

316SS

CD4MCU

Cover Plate

A48CL30

ADI

316SS

CD4MCU

Bearing Housing

A48CL30

ADI

316SS

CD4MCU

Seal Plate

A48CL30

316SS

CD4MCU

ADI

HCI

ADI

316SS

CD4MCU

Flap Valve

NEOPRENE

VITON

Impeller Shaft

ANSI4140HT

ANSI17-4PH

Seal Sleeve

ANSI4140HT

ANSI17-4PH

Flanges

A48CL30

ADI

316SS

CD4MCU

O'rings

BUNA

VITON

Mechanical Seal

316SS,BUNA,TUNGS/TITANIUM CARBIDE

316SS, VITON, TUNGS/TITANIUM CARBIDE