Mining Pumps From Dewatering Pumps Manufacturer – Phantom Pumps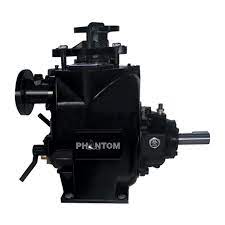 The mining industry is tough on pumps since they have to pull out heavy water with high solid content. This type of abrasive slurry can shorten the life of any equipment, but our heavy-duty self-priming mining pumps can take it. They can run dry indefinitely and still reliably handle the hardest job you can give them. If you are looking for mining pumps you can count on to handle your specific needs, depend on Phantom mining pumps.
We also make top-rated equipment for a variety of industries and can help you find the industrial pumps you need for any processing operation. Whether you are working in a sterile environment moving milk or citrus, or you need reliable self-priming pumps for municipality waste water, we can provide you with the right equipment. Our pumps can handle anything from thousands of gallons of petroleum to millions of gallons of water a day. We are the leading manufacturer of centrifugal self-priming industrial pumps including:
Phantom pumps (replicas of Gorman Rupp)
DPUMPS (replicas of Durco Pumps)
Gorman Rupp replacement parts
Under these brand names we have all types of industrial pumps including diaphragm, end suction, grinder, metering, lobe, screw, slurry, submersible, trash, vane, vertical sump and vertical well pumps. We make repair parts and have partnered with a global network of distributors whose professional staffs are available for any type of repair, which means that you can avoid expensive down-time if your equipment is damaged.
When you need excellent industrial or mining pumps, you can count on Phantom. Contact us today for more information about the services and industrial processing equipment we offer.