An Alternative to Durco Pumps – The D Pump Line from Phantom Sales Group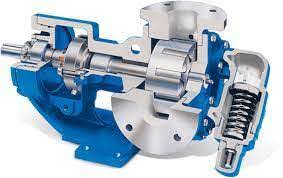 For more affordable options than Durco pumps, consider the new D Pump line from Phantom Sales Group. Our products are perfectly interchangeable with Durco pumps, but are available at a mere fraction of the cost. Plus, as an ANSI pump, the D Pump is ideal for a wide range of applications, such as food processing plants, refineries, pulp and paper mills, chemical plants, and many other types of manufacturing plants. The D Pump is also interchangeable with a number of other reputable manufacturers, including Flowserve.
Along with replacement parts for Durco pumps, we offer a wide array of other products, including:
Animal waste pumps
Poultry pumps
Shallow well pumps
Trash pumps
Sprinkler pumps
Irrigation pumps
Industrial sump pumps
Standard centrifugal pumps
Clear liquid pumps
And many more
All of our other available pumps are self-priming, which means they automatically re-prime after the pump casing is initially filled. These pumps are extremely easy to install and require almost no annual upkeep. We also back all of our pumps with a one-year manufacturer's warranty for additional peace of mind.
To learn more about what sets our ANSI pump products apart from Durco pumps, please call or e-mail Phantom Sales Group today. Our dealers are located across the southeastern United States and we can ship our pumps anywhere in the world.