Durco Pumps for Florida, New Hampshire, Tennessee, Texas, West Virginia & Throughout the USA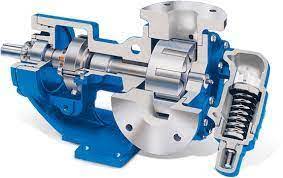 Phantom Pumps provides fluid processors the opportunity to save on pump related costs at their facilities by switching from higher cost pumping equipment, such as Gorman-Rupp, All Prime, Warman, ESCO and Durco pumps, to our compatible and interchangeable DPUMP products. Our DPUMP and other pump lines include chemical processing, mining, irrigation, sewage, industrial water pump products and more that meet all ANSI and/or other industry standards while offering unmatched reliability and performance.
DPumps are often substituted for Durco pumps in chemical processing applications. The DPUMP line from Phantom Pumps includes pumps with features and benefits such as the following and more:
Reverse vane impeller or open impeller designs
Micrometer impeller adjustments
Rotating elements that are easily removed without moving piping, casings or motors
Self-priming
Available with flow-modifier seal chambers
Phantom Pumps high pressure PH Series pumps and low pressure PL series pumps are great alternatives to Durco pumps and used for industrial water pump applications such as flood control, irrigation, sewage collection and water treatment. Our PH and PL series pumps include models with RPM ranges from 650 to 2900, impeller diameters from 6 ¾ inches to 18 inches and maximum solids from 1 1/8 inch to 3 inches. Pump construction options include CD4, 316SS, Cast iron and Ductile iron.
Phantom Pumps makes it easy for processors in Florida, New Hampshire, Tennessee, Texas, West Virginia and elsewhere throughout the USA to save money by switching from Durco pumps and other brand name equipment to our superior quality, compatible products. Our parts specialists are on hand to quickly cross-reference our replacement parts with the existing equipment for in-house service technicians. Our application engineers work with processors to select the best Phantom Pumps products that match processing specifications, and our authorized distributors are typically available 24/7 to provide expertise, installation assistance, start-up guidance, technical support and more. Contact us today for more information on Phantom Pumps models that are compatible with your Durco pumps. Our team of engineers and courteous associates is ready to assist you in reducing your labor and pump costs!