Durco Parts from Phantom Sales Group – The D Pump Line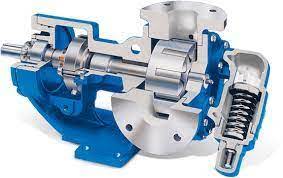 At Phantom Sales Group, our pumps can serve as Durco parts because they are perfectly interchangeable with these products. What makes our pumps desirable as Durco replacement parts is that we offer our products at much more affordable prices.  Also, you won't have to sacrifice any quality in order to protect your bottom line, as our Durco pumps are of the highest possible quality and will perform at an optimal level year in and year out. In fact, we're so confident in the quality of our pumps, that we back them with a one year manufacturer's warranty.
Our D Pump line can serve as Durco parts because they are designed for a number of different applications, such as chemical plants, pulp and paper mills, refineries, food processing plants, and more. In addition to Durco, our pumps can serve as replacement parts for a number of other reputable manufacturers, like Flowserve, for example.
We offer a wide variety of other pumps, in addition to our D Pump line, including:
Animal waste pumps
Clear liquid pumps
Poultry pumps
Industrial sump pumps
Sprinkler pumps
Shallow well pumps
Trash pumps
Standard centrifugal pumps
And many more
If you would like to learn more about how our pumps can serve as Durco or Flowserve parts, please call or e-mail Phantom Sales Group today. We can usually ship our pumps within 1-2 days after the initial order has been placed.