DPumps for Florida, Georgia, Alabama, South Carolina, North Carolina & Throughout the US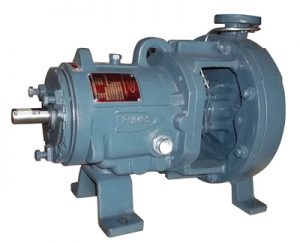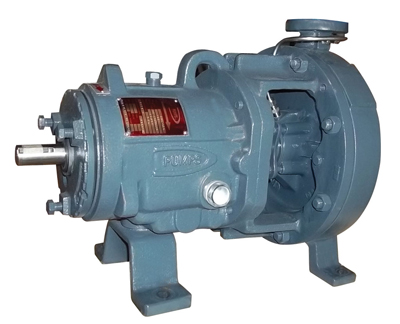 High and low pressure DPumps are the centrifugal ANSI industrial pumps being used throughout the fluid processing industry as replacements to higher-cost name brand equipment. Processors who use DPumps in industrial applications such as wastewater treatment, chemical processing, mining, dewatering and agricultural irrigation often report that DPumps reduce pump-related processing operation costs while providing superior performance and reliability.
ANSI DPumps from Phantom Pumps are always manufactured to the highest industry standards and assembled, tested and packaged in the United States. Self-priming DPumps are industrial pumps that are easy to install and maintain. Additional benefits and features of DPumps include the following and more:
Reverse vane impeller interchangeable with front vane semi-open impeller or low flow semi-open impeller
Open impeller or reverse vane impeller options
Setting impeller clearance accomplished in-house or in the field in less than 20 seconds
DPumps are available with flow-modifier seal chambers for flushing solids away from seals
Mechanical seal secondary sealing ensured with 0.4 micron critical surface finishes on shafts
Increased accuracy from micrometer impeller adjustments
Materials of construction options include 316SS, Cast Iron, CD4Mcu and Ductile Iron
The DPumps Line from Phantom Pumps includes seven PL Series low pressure pump models and three PH Series high pressure pumps with impellers ranging in size from 6-1/4 inches to 14-3/4 inches and maximum solids handling of 1-1/8 inches to 3 inches. Low pressure DPumps models are compatible and interchangeable with many Gorman-Rupp T Series pumps, ESCO LP Series pumps and pumps from other leading manufacturers in the industry. Phantom Pumps high pressure pumps are also excellent substitutes for All Prime I Series, Gorman-Rupp U Series and ESCO HP Series pumps.
DPumps replacement parts are often used by processing facility service departments for repair and maintenance of compatible brand name pump equipment. The Phantom Pumps parts department processes and ships orders quickly to processing operations in Florida, Georgia, Alabama, South Carolina, North Carolina and throughout the rest of the US to keep potential downtime to a minimum. Contact us today for cross-reference information or to request quotes for industrial pumps and/or parts.