Dpumps in Maine, Michigan, New Hampshire, Tennessee, Texas & Nearby States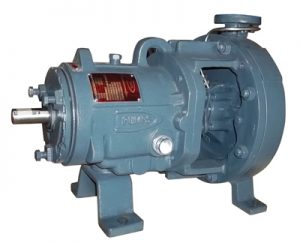 Dpumps manufactured by Phantom Pumps are the ideal solution for fluid processor professionals who are looking for ways to save on ever-rising pump-related costs. These are centrifugal pumps that not only offer unparalleled reliability and performance, but they are also compatible and interchangeable pumps for many of the higher-priced Dpumps from leading industrial pump manufacturers such as All Prime, Gorman-Rupp, Durco, Warman and others.
Dpump models are great replacements for expensive pump equipment such as diaphragm pumps, chemical pumps, sewage pumps or other pumps currently being used as an engineered systems pump in countless applications such as food and beverage processing, wastewater treatment, chemical processing and other applications. All Phantom Pumps ANSI Dpumps meet or exceed all industry standards and provide features and benefits such as the following and more:
Easy to install self-priming pump
Assembled, tested and packaged in the US
Available with flow-modifier seal chambers that eliminate flush lines
Micrometer impeller adjustments reduce maintenance time
Back pull-out design ensured casings, piping and motors remain undisturbed
The Dpumps Line features models with different solid handling, RPM ranges, impeller diameters and head sizes. Many Dpumps models include casing, impeller, mechanical seal and other component materials of construction that are identical or similar to diaphragm pumps and other industrial pumps from the most respected manufacturers in the industry.
Customer service and support on Phantom Pumps Dpumps are second to none. Fluid processing professionals can count on our pump specialists when they need assistance cross-referencing our compatible pumps and replacement parts to other manufacturer's equipment. Pump selection assistance is available from our in-house application engineers who carefully match our products from our various pump lines to the specifications of operation facilities utilizing diaphragm pumps or other centrifugal pumps. Engineers also ensure Dpumps are compatible with other processing equipment, such as mixers, gearboxes and drives, currently used as an engineered systems pump at the facility or operation. Our global network of Authorized Phantom Pumps Distributors provides our customers in Maine, Michigan, New Hampshire, Tennessee, Texas and nearby states with local expertise, start-up assistance and more. Contact us today for more information on DPumps or to request a quote. We look forward to serving you!