DPump Centrifugal Pumps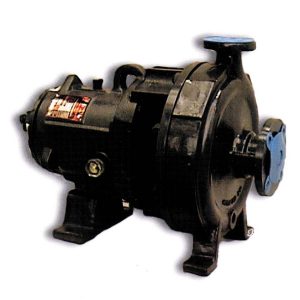 The cylindrical volute design combined with the impeller spinning "out of the flow" minimize radial loads on the impeller. The result is longer seal life as well as maximized radial bearing life. The circular flow path and tangential discharge also contribute to maximum pump life.
Applications
Abrasive Waste Water, Biological Sludge, Clarifier Underflow, 5% Coke Slurry, Diatomaceous Earth Slurry, Floculant Sludge, Latex, Lime Mud Slurry, Organic Slurry, Polymer Slurry, Resin Slurry, Rubber Crumb Slurry, Sodium Hydroxide, Catalyst Slurry and many more.
Interchangeability
Click Here for Interchangeability Info
Sectional Drawings