Dpumps for Florida, Georgia, Louisiana, Ohio, Caribbean & Beyond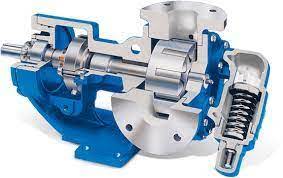 Dpumps are ANSI centrifugal pumps that often exceed the performance and reliability of pump equipment such as sewage, dewatering, chemical process and diaphragm pumps from the most respected manufacturers in the industry.
Dpumps are designed by Phantom Pumps to be a more cost-effective pump alternative that processing facilities can utilize to save on pump related costs without comprising on quality or durability. We manufacture our Dpumps to ANSI standards, and our products are ISO certified. They are assembled and packaged in the United States for quality control. Our Dpumps are compatible and interchangeable with many of the fluid processing industry's leading pump brands including All Prime Pumps, Gorman-Rupp, Durco, Warman and others.
Features and benefits of our Dpumps include the following and more:
Dpumps are self-priming.
Low and high pressure models offer various rpms, flow rates and sold handling maximums.
They are available with flow-modifier seal chambers.
Dpumps offer a choice of reverse vane or open impeller designs.
Shaft surface finishes are ground to .04 microns for mechanical secondary sealing assurance.
Increased accuracy of micrometer impeller adjustments reduces maintenance time.
Equipment repair and maintenance costs in any industry are higher when manufacturer parts are used, and the fluid processing industry is not an exception. Pump related repair and maintenance expenses are usually reduced significantly when Dpumps replacement parts are substituted for manufacturer brand parts on compatible equipment.
Product resources and customer support at Phantom Pumps is second to none. Our data and curve sheet information includes flow maps, materials of construction and other pump specifications. In addition, our application engineers can assist you in pump selection. They can determine which models can be used successfully in applications that are normally processed with other types of pumps, such as diaphragm pumps and more.
Our distributors are pump specialists with the knowledge and skills to provide local expertise, installation and start-up assistance to customers in Florida, Georgia, Louisiana, Ohio, the Caribbean and beyond. Contact a pump specialist today for questions on replacing diaphragm pumps with Dpumps or for help cross-referencing your parts with Phantom Pumps replacement parts.