DPUMPS for Arkansas, Colorado, New Mexico, Ohio, Tennessee, Other US States & the Caribbean
Phantom Pumps is a premier manufacturer and supplier of DPUMPS, an ANSI centrifugal pump that meets or exceeds every ASNI standard. These economical pumps are ideal for transporting water and other fluids and can also be used as sewage pumps, sump pumps, and more. DPUMP is a Phantom Pumps brand, and our customers rave about their high performance and great price point. More cost-effective than most of the other name-brand pump equipment on the market today, our DPUMPS offer a multitude of benefits that you can't find with other pump manufacturers. 
The Benefits of Using DPUMPS for Your Operation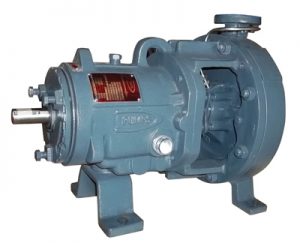 There are so many reasons to choose Phantom Pumps' DPUMPS for your processing operation, including:
Built to ANSI Standards
Back Pull-Out Design
Secondary Sealing
Self-Priming
Micrometer Impeller Adjustments
Flow-Modifier Seal Chambers Available
One-Year Warranty
Increased Accuracy
Decreased MTBF
and More!
Our DPUMPS, as well as our dewatering pump, high-pressure pump, and low-pressure pump products, provide professionals with unmatched reliability and performance and are used in numerous industrial applications, including in chemical processing, food processing, and many others. 
We are proud to ship equipment and parts to customers throughout the world and design our products to be interchangeable with existing pump equipment. Our team of product knowledge experts and engineers can help match you with the ideal pump for your application. We also have cross-reference guides and other technical materials available upon request. 
If you are located in Arkansas, Colorado, New Mexico, Ohio, Tennessee, or throughout the US or Caribbean, contact Phantom Pumps today. We have all of the DPUMPS, dewatering pump equipment, and other pumps and parts you could need for your facility, and we look forward to serving you!