Chemical Pumps from Phantom Sales Group – The D Pump Line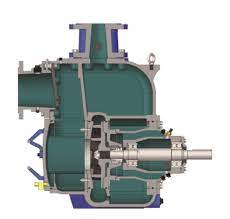 For affordable and high-quality chemical pumps, turn to the selection from Phantom Sales Group. Our D Pump line of chemical pumps is expertly designed in a wide range of alloys for a multitude of corrosive services. The recommended fluid for this chemical pump is thin liquid and water and it can pump liquid with or without solids depending on the propeller type. You can also choose among several different horse power, total head range, and flow rate settings.
Along with chemical pumps, we offer a variety of other products, all of which are self-priming. Some of the other pumps we manufacture include:
Shallow well pumps
Standard centrifugal pumps
Clear liquid pumps
Trash pumps
Sump pumps
And many more
So, no matter your pumping needs, you're sure to find exactly what you're looking for at Phantom Sales Group. We have dealers located throughout the southeastern United States and our pumps usually ship within 1-2 days after the initial order is placed. Also, we can ship our pumps anywhere across the world. If you aren't certain which one of our products would be best for your specific application, don't worry. We have a team of highly trained application engineers standing by, ready to answer all of your questions and find the exact pump you need at a price you can afford. Plus, our pumps are perfectly interchangeable with a number of reputable brands, including Gorman Rupp.
To learn more about our selection of chemical pumps, please call or e-mail Phantom Sales Group today.