Asphalt Pump in Louisiana, Georgia, Florida, Ohio, the Caribbean & More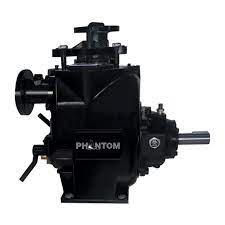 Do you need a capable asphalt pump? Most asphalt pumps are made to pump thick, high-viscosity substances at higher temperatures or pressures than normal. Pumping asphalt can easily ruin equipment that's not up to the task, but a high-quality asphalt pump can get the job done. At the core of these pumps are either one or two meshing gears that keep consistent rotations and move substances forward. They mostly thrive in commercial and industrial settings.
A gear pump can also fulfill the role of a pulp pump or abrasive pump given the range of materials this type of pump can handle. Different gear pumps with unique combinations of gears and horsepower are often recommended for different jobs. Gear pumps can't move solid materials, but they're incredibly useful with thicker fluids and substances such as:
Asphalt
Petrochemicals
Paint
Abrasive materials
Pulp residue from milling
Molasses
To find an asphalt pump, Phantom Pumps in Florida is a great place to start. This company offers several Phantom-brand pumps that could suit your project needs. These new pumps are priced affordably and covered by one-year warranties. Or, if you already own an asphalt or abrasive pump, you can ask about Phantom's extensive inventory of repair parts. Pump parts can often be shipped within a couple of days and are compatible with Gorman-Rupp pumps and several other leading brands.
Founded in 2004, Phantom Pumps is a premier industrial mixing and pump company serving customers in Louisiana, Georgia, Flordia, Ohio, the Caribbean and more. Our highly trained sales team can help you find the asphalt pump or repair services you need. Contact Phantom Pumps today and request a proposal for your asphalt project.